ACSESS CHAMPION: Mehdi Teimouri
Dynamic and Ryder help open door to build a new life in Canada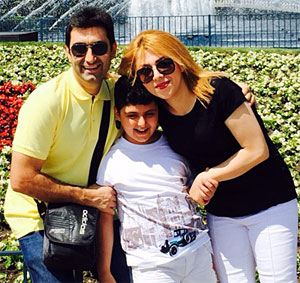 When I review the past nine months I can see that I have obtained so many precious advantages during this short period of time as a temporary employee. I never imagined I would have been able to get them in my first year of landing in my new home Canada. Prior to immigrating to Canada in early 2015, I worked as a Quality Engineer in Iran but my English language skills were not good and made interviews challenging. I was referred to Dynamic via a friend who experienced a similar situation when coming to Canada.
With Dynamic's help I was able to gain Canadian experience, improve my social network and familiarize myself with the rules and laws. I was given the opportunity to communicate and work with people from different cultures and backgrounds. I now have the self-confidence and belief that I am able to become one of the successful people in Canada. Dynamic has a strong relationship with their client Ryder. They secured me a job in Quality Auditing and I am now able to make a good future for my family and re-build those things that I left in my homeland, including all my experiences, jobs, friends and relatives. Now I can use both the experience of my homeland and my new land Canada to eliminate all the barriers in the way to reach success.
I have such respect for my manager Anne (at Ryder) who trusts me and helped me to adapt to the new position and encouraged me to improve myself. I also appreciate Suzanne McInerney, Dynamic's vice president, business development, who provided this opportunity to start a job in Canada. My wife and I just welcomed our first child Elsa and we are looking forward to a very bright future.