ACSESS CHAMPION: Shanesse Mair
Talentcor mentored new grad to land the role of her dreams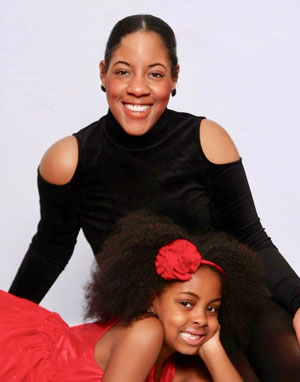 "I tell my friends who are looking for a job to avoid following the same beaten path as everyone else. Expand your net and explore your options. For me, Talentcor is not just an employment and staffing service agency. They are invested in helping you build a brighter future. As the proud mother of an amazing seven-year-old, my dream was to find an opportunity in a law firm where I could be a great role model and make a difference in her life. Like my fellow legal grads, I made a beeline for the legal employment firms when I graduated in 2013. These firms secured an internship experience for me, but nothing full-time. I was so discouraged and anxious about my next step. I never thought about other employment options.
Then I was invited to an employment session at Talentcor's Toronto branch. It was raining and I didn't want to leave the house, but I pulled myself together and went to the session. I had a great experience with Talentcor in the past, but I had no idea they placed candidates in the legal field. I met with Delanie Louis-Fernand, a Search and Placement Consultant on the team, who I discovered specializes in finding employment for candidates with my skills. She was impressed that I had gone back to school at TriOs College to get my law clerk diploma and that I had supplemented it with an event planning certificate from Centennial College.
My job search turned around 360 degrees that day. Delanie was on my side, mentoring and helping me shape my resume so it was seamless and honing my interview skills. I was a person to her with unique needs, not just a resume. Not long after, Delanie received a call from one of her legal clients called Simcoe Chambers/Section 16. They were hiring a full-time legal administrative assistant/receptionist and had trouble identifying a suitable candidate. They asked Delanie to fill the role temporarily until a qualified candidate could be hired. Delanie thought of me immediately.
After three weeks in the role, I was offered the full-time position. Talentcor opened that exciting door and gave me the opportunity to do work that I love and support my family. Simcoe Chambers/Section 16 is the most amazing firm. I feel so respected and supported by the lawyers and the team. This is the perfect place for me to grow, learn and build a career.
As the daughter of an executive chef, I've been surrounded by the excitement of the hospitality industry my whole life. I could not have been more excited when an opportunity arose at Simcoe Chambers/Section 16 to add event coordinator to my title. I helped launch a new program called First Thursday's, a monthly event where lawyers come together to network and discuss industry trends. I am so thrilled my employer allows me to use my multiple skills.
The fit at both Simcoe Chambers/Section 16 and Talentcor was perfect. I have referred five people to Delanie. I cannot thank her enough for changing my life. Talentcor is a hidden gem waiting for those who are looking for more."