Recent Notices to Members
ACSESS SAFETY GROUP OPEN HOUSE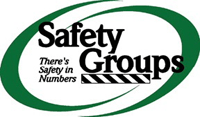 PLEASE JOIN US ON
February 22, 2019
Location: CHSI, 5110 Creekbank Rd, Mississauga, ON L4W 0A1
Time: 8:30 am to 10:00 am
REGISTER ONLINE TODAY BY CLICKING THE BUTTON BELOW.
Find out why joining Industry leaders like yourself can save you thousands of dollars in premiums and other costs associated with workplace injuries. The ACSESS Safety Group has received over 10 million dollars in rebates to date.
Your interest will determine the potential formation of regional safety groups in Southwestern Ontario including London & Windsor.
Please RSVP by Friday February 18, 2019
"When it comes to Health & Safety management and improvement this Safety Group has resulted in a safer workplace and significant financial returns for our company – the program has also provided a tremendous and invaluable opportunity to network and share best practices with other staffing firms in Ontario" - 2018 SG Firm member