Recent Notices to Members
Rashidul Islam, ACSESS CHAMPION
ACSESS Champion Program
Promoting inspiring stories of success from our over 1000 members
During Staffing Week 2016, we were proud to launch the ACSESS Champion program to promote inspiring stories of success from our over 1,000 members in the Canadian staffing industry. Our members offer their candidates more than a job. Every year our members change lives by opening doors for Canadians looking for employment to help them reach their goals, support their families and build an exciting future.
Rashidul Islam, ACSESS CHAMPION
How temp work drove Rashidul Islam from a taxi to a permanent finance role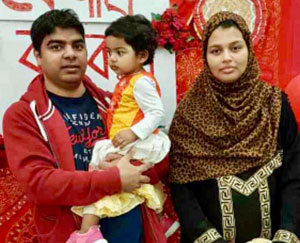 How do you go from two years of taxi driving to landing an accounting role that was once beyond your reach? For Rashidul Islam it started with meeting Angela Chambers, practice leader with Mercer Bradley, a specialized Accounting recruitment firm in Winnipeg.
"I remember how excited I was to meet Angela and how friendly she was," says Rashidul. "I met so many people after arriving in Canada. This networking and hard work just wasn't helping me secure a job in accounting, the field I'd trained in. In Angela, I felt I had finally met someone who cared and was willing to help me build my career. I came to Canada in 2012 from Dubai via Bangladesh with some savings but I quickly used them up trying to get an accounting job. I was desperate. I was continually told I lacked Canadian experience, yet I had extensive supervisory experience in Dubai. I lived with my sister and had to pay for expenses. So I took work wherever I could find it; first in a hotel, then a warehouse, then driving a taxi. While driving, I met many fascinating Canadians who gave me advice and helped me enhance my communications skills. It wasn't ideal but I felt I didn't have options. One day when I was driving between fares, I decided I needed to take action. I felt I had options just like everyone else. I had to pursue my interest. So I decided to enrol in the Chartered Professional Accountant program (CPA). I really couldn't afford the money needed to enrol, let alone take courses, but I knew I couldn't afford not to do it. It was a risk. I was on the CPA website searching for jobs and I saw a position at Mercer Bradley that was posted by Angela, who I've since discovered is a CPA. She placed me in a three- month contact at Arctic Co-Operatives Ltd as a financial support officer. It felt like a great fit. Working on a temporary contract is a great option for job seekers. It takes the risk out of accepting a job. It gave me a chance to get to know the company and confirm that its culture and the job were perfect for me. I was even more thrilled when they offered me a job after the contract ended. I am so grateful to Angela for believing in me. I love my job. My co-workers are so nice and helpful, which I really appreciate. Their attitude helps me get to know my job and learn about Canadian culture. My manager Pauline Scott regularly reaches out to me, going over and above to ask how she can help me grow in my job and manage my work/life balance. She does the same for all my co-workers. I couldn't ask for a better boss or team. I feel more confident each day. I want to build a career and life in Canada with my new wife and baby. Angela and temporary employment opened those doors for me. "
If you would like more information on how your company can participate in this program please contact us acsess@acsess.org.