Recent Notices to Members
ACSESS Edmonton Chapter Presents:
Stay Calm – The Challenges and Opportunities of Slower Growth
Date:
Tuesday December 8th, 2015
Time:
12:00pm - 1:00pm – John Rose Presentation
1:00pm - 1:30pm – Mary McIninch Chapter Update
Location:
Chateau Louis Hotel & Conference Centre
11727 Kingsway
Edmonton, AB T5G 3A1
Cost:
$35 members and $40 for non-members
RSVP:
Sinead Finnegan: sfinnegan@acsess.org
Join us for a lunch time information session where John will discuss international energy prices, the impact on both Edmonton and Alberta and a longer term outlook for what's ahead. This will be followed by a brief Chapter update, provided by Mary McIninch ACSESS' Executive Director, Government Relations.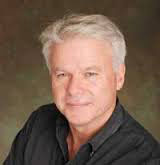 Speaker: John Rose – Edmonton's Chief Economist
As the City's Chief Economist, John is responsible for publishing the reports that the City relies on for budget planning and strategy, among other things. Twice a year he publishes a long-range forecast, using a statistical model of Edmonton's economy that looks both 3 and 10 years into the future.
RSVP: Sinead Finnegan – sfinnegan@acsess.org
---