Recent Notices to Members
ACSESS Ontario WSIB Safety Groups – 2019 Applications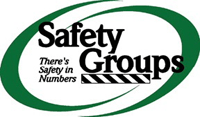 Dear Ontario members,
Once again this year, the ACSESS safety group, comprised of over 100 member firm accounts, will be awarded rebates for initiatives that significantly reduced both the severity and frequency of workplace injuries in 2017. If you are not currently a member of the WSIB safety groups program, please submit your application prior to December 15th, 2018 in order to participate in 2019 and benefit from financial incentives and networking opportunities.
Staffing industry earns $1.3 million rebate for enhancing workplace safety with WSIB Program
As a sponsor since 2001, ACSESS oversees member companies' participation, liaises with the WSIB and other health and safety organizations, recruits new safety group members, measures progress and regularly reports to the WSIB. The association also encourages members to share ideas and pool resources by organizing joint meetings and leadership workshops and helps participants to develop action plans.
ACSESS Safety Groups 2019 - Accepting new Applications
Benefits of joining a safety group:
Access to health and safety resources and best practices from other participants
Help with developing and managing effective health and safety programs
Healthy and stable workforce
Increased productivity
Increased employee morale
Benefit from ongoing support from a health and safety consultant with industry specific expertise
Please complete the WSIB Safety Group application form and fax or email to:
Attention Sinead Finnegan: Fax: 905-826-4873 or email: sfinnegan@acsess.org
Along with improving workplace safety, you can reduce your WSIB premiums and earn financial rebates. Together, we are reducing workplace injuries and setting higher standards for safety in the staffing industry.